Travel Photos: Tigers Nest monastery, Bhutan
Bhutan's Taktsang Dzong, better known to Westerners as Tigers Nest Monastery is one of the world's great destinations despite tourists not being allowed in (or even very close to) the building.
[For more general information about Bhutan, please see my prior travel postings about the country which could be the fabled Shangri-La by clicking here.]
Tigers Nest, at about 3000 feet over the Paro-chu River, is about a one hour hike from the base of the mountain, or a several hour walk from Paro.
In April, 1998, most of the monastery was destroyed by a fire (of unknown cause, but quite possibly from cooking). Several monks were never found after the fire. Over the next several years, the monastery was reconstructed in what must have been a physically and emotionally grueling process.
The legend regarding Tigers Nest is that Guru Rimpoche (Rim'-poh-shay) landed there on the back of a flying tiger in the 8th century, bring Buddhism from Tibet to Bhutan.
First is the view of Tigers Nest from the beginning of the hike: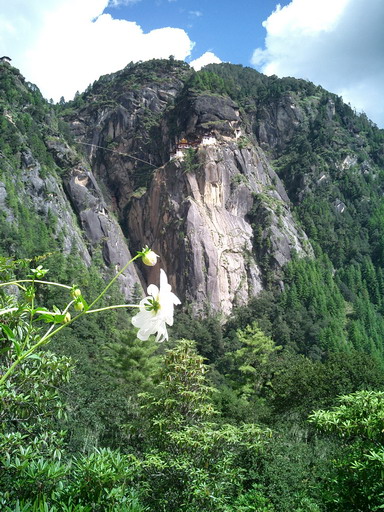 Next is Tigers Nest from about as close as a tourist can go: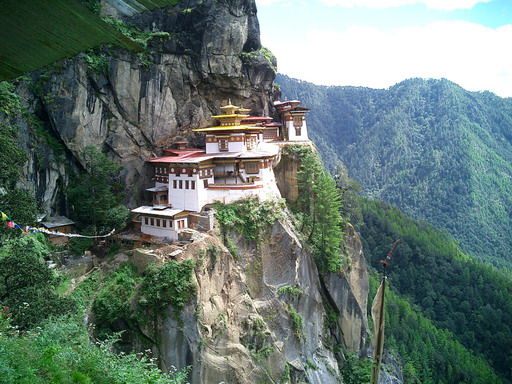 And finally, here are Kristen and I enjoying the spectacular and spiritual Bhutan: